Fabulous hand painted chocolate cakes and individual chocolate boxes are Purita's latest masterpieces.
Specialists in chocolate wedding cakes that are finished with pure chocolate (no fondant icing) combine delicious flavours, bespoke designs and stunning fresh flowers. Our range includes:
Hand painted chocolate cakes
Chocolate Boxes or chocolate petal pots filled with sacher torte and truffle adorned with fresh fruits and flowers
Smooth white or dark chocolate cake
Coloured chocolate
Rustic semi-naked cakes
Handmade chocolate wraps, shards and curls
Marbling
We provide a personal and professional service for couples looking for a truly special and unique wedding cake.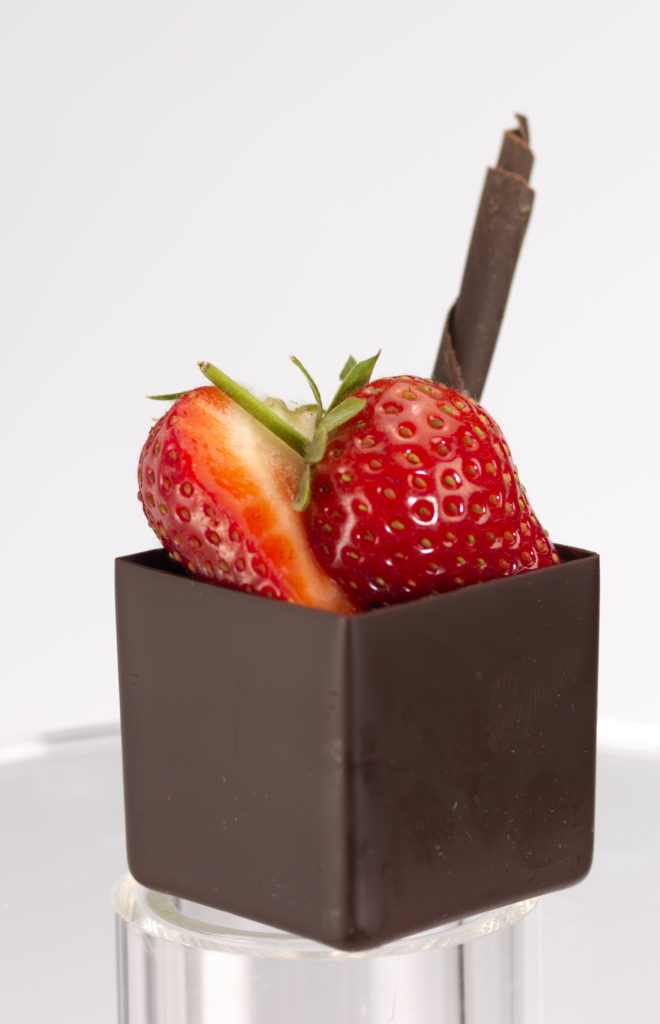 Tasty and decadent individually made with the finest Belgian chocolate. We offer the following flavours and fillings:
Chocolate Sacher Torte – a classic cooked dark chocolate cake with a rich, moist texture and a slightly nutty bite, with or without a rich chocolate ganache.
Carrot and Walnut cake – deliciously moist with a lemony cream cheese frosting.
Victoria Sponge – made with a homemade raspberry jam and Italian meringue buttercream.
Vegan Chocolate Cake – an indulgent vegan chocolate cake made with either a coconut chocolate filling or a chocolate ganache.
Please feel free to request your own flavours for one or all of the tiers.
Although we are passionate about chocolate, we are always happy to craft delicious, beautiful cakes of all kinds to suit your tastes.