If you do not know what kind of cake or look you want yet just fill in what you know now and send the form back with your deposit to secure the booking. We can discuss the details nearer the time
Purita Hyam
Account No. 20998438
Sort Code 09-01-26
Please ref your name and date of wedding
Over the phone or in person
2% surcharge for card payments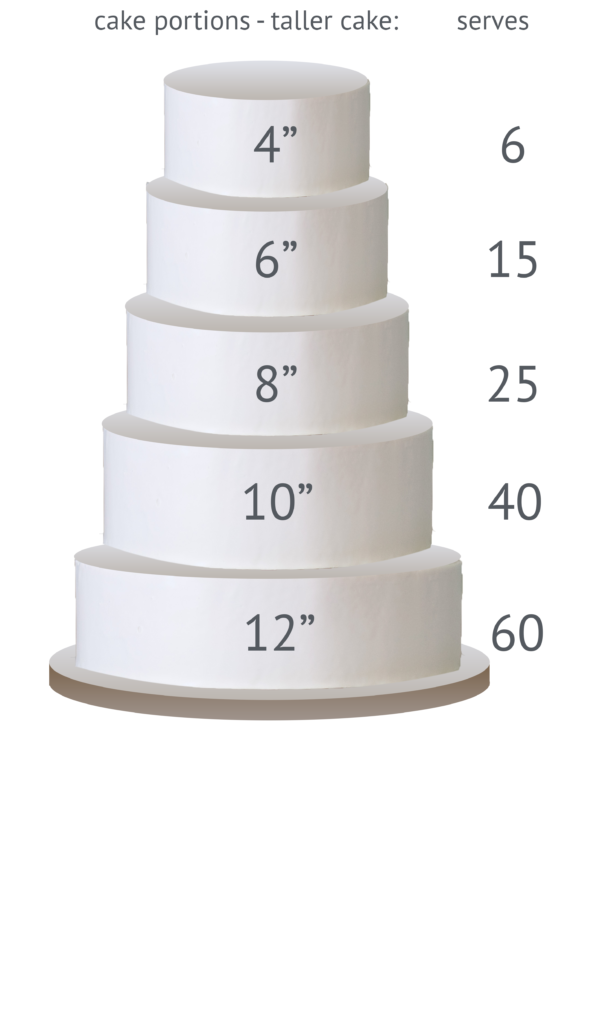 | no. | size of tiers | portions | taller cake portions |
| --- | --- | --- | --- |
| 2 | 6 + 8″ | 40 | 60 |
| 3 | 6, 8, 10" | 80 | 130 |
| 3 | 8, 10, 12" | 125 | 185 |
| 4 | 6, 8, 10, 12" | 140 | 200 |
| 5 | 4, 6, 8, 10, 12" | 150 | 220 |
The size of the slice that most venues cut the cake is normally 1×2″. As you can see from the chart my taller cakes will serve more people.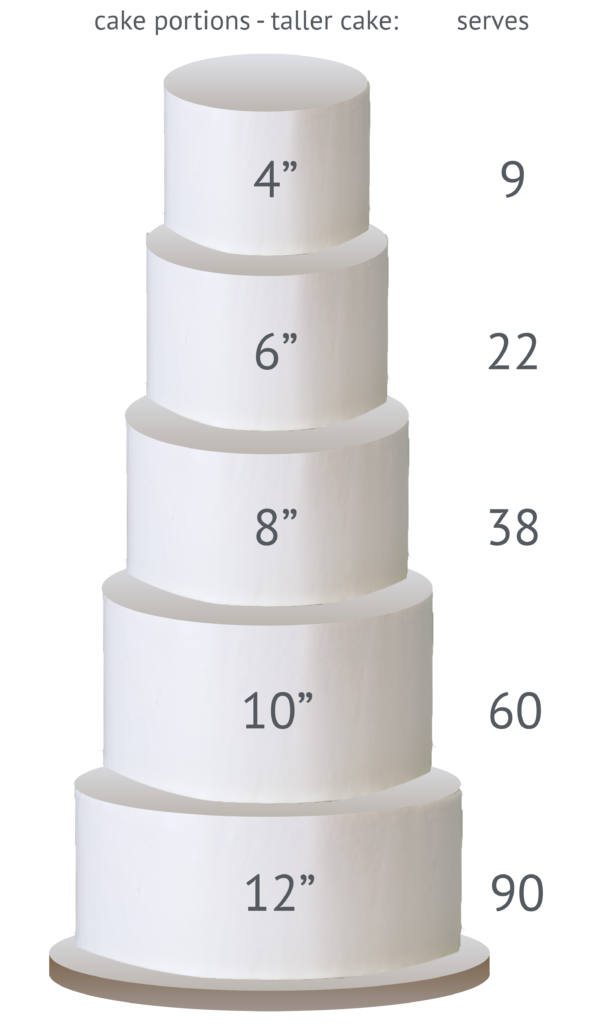 All stands require a £200 returnable deposit which will be fully refunded upon return of the stand within 4 days of the wedding date to us here . All stands are supplied with a post proof box.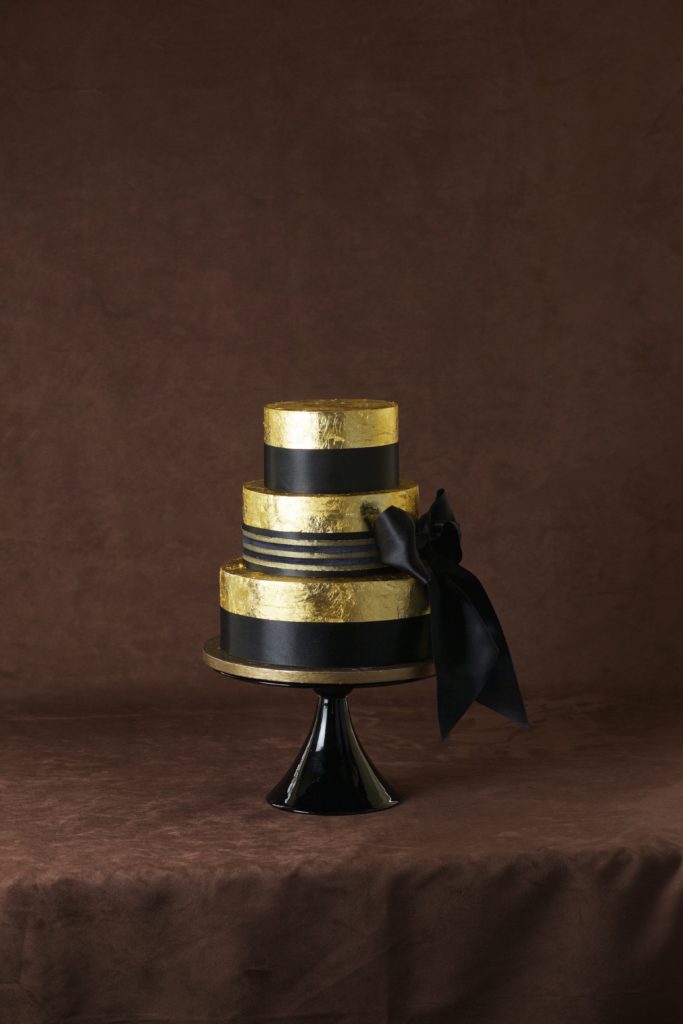 These are available in white, black or pink, give a very chic elegant look, great for 10" bottom tier cakes. £20 + vat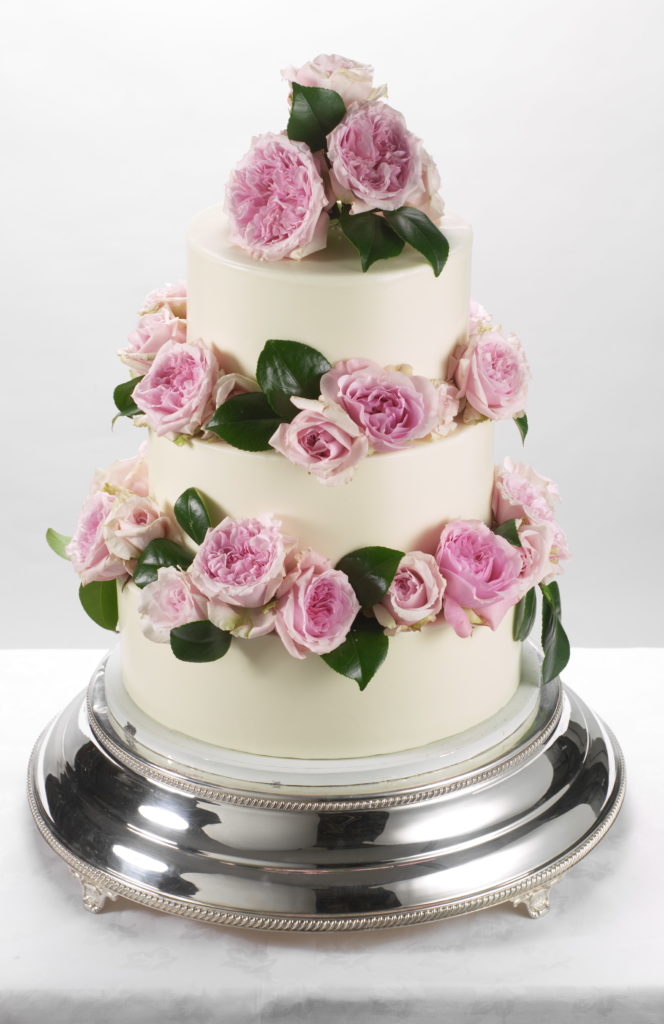 This silver plated silver stand is 16" diameter on the top where the cake sits. Great for the more classic cakes with bottom tiers of 12″ or 14". £35 + vat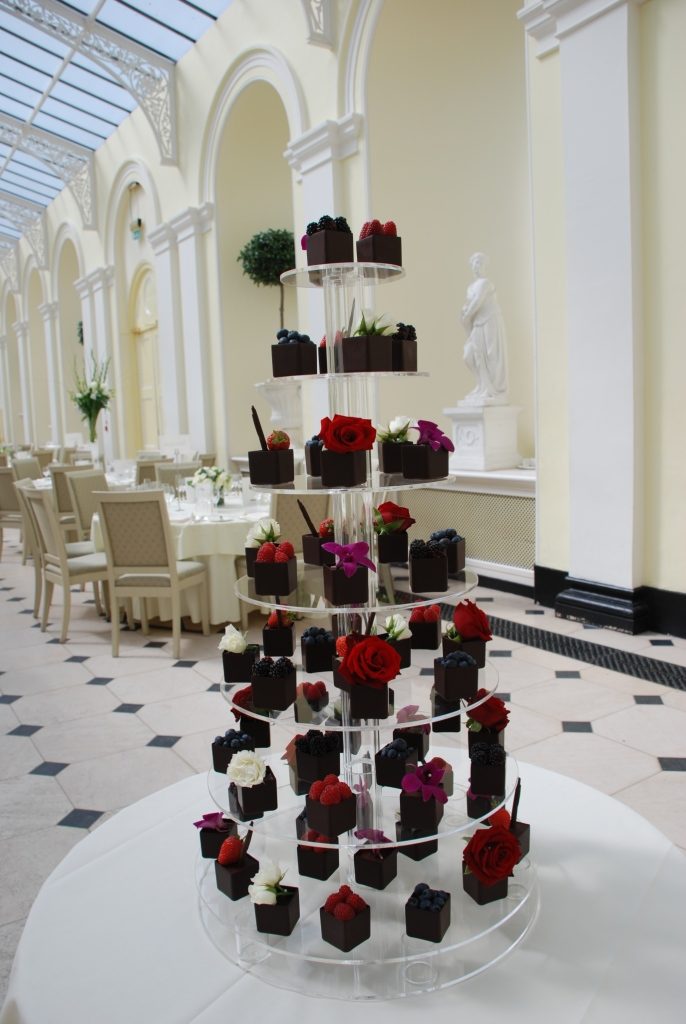 The perfect way to present the chocolate boxes available in 5 tiers for 40 – 60 boxes or 7 tiers for more than 60. £45 + vat.
As we decorate the cakes with fresh flowers, the cake is normally delivered a couple of hours before the wedding breakfast. 
Alternatively, you may prefer to collect the cake on the morning of the wedding, or a couple of days in advance, and organise for your own florist to arrange the flowers. 
We are based in the West Sussex countryside, near Horsham, but can travel far and wide. Delivery is charged at 65p per mile (round trip), with London deliveries at £75.
This is not a problem but maybe on your mind!! 
We are chocolate cake specialists and have 20 years of experience supplying chocolate cakes in all sorts of conditions. 
If you have concerns please do call to discuss.